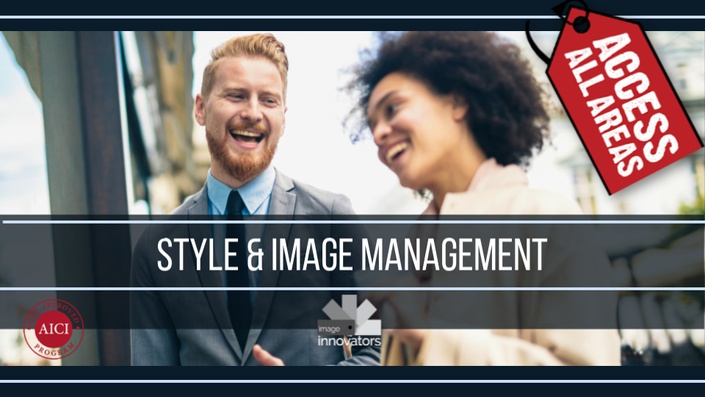 FREE Lesson - Introduction to Our Style and Image Training
Get a FREE taste for what we have to offer.
Watch Promo
Studying to become an image consultant is an exciting opportunity to enter the world of image, fashion and style.
The challenge can be to know exactly what you are getting in advance. Who your trainers are and what their accreditation, experience is as well as what their training style is like?
We invite you to experience one of our lessons. To take a look at what we have to offer and to see if we are the right fit for you and your training needs.
Click through to get a sneak peek at one of the lessons from The Basics of image Consultancy - Module 1 - Style and image Management
This course will teach you all you need to know to become a confident, competent and professional style and fashion consultant.
This Course Is:
Internationally recognized
Earn 4.2 AICI CEU's from The Association of Image Consultants International
Written by image trainers with over 48 years of experience
Facilitated by trainers with over 20 years of combined training experience
Every lesson enhanced by video
Personal supporting trainer
Live video feedback on assignments
Course Includes:
64 lessons
with .pdfs, videos, downloadable outlines and quizzes
trainer support
10 client style programs (male and female)
Optional style resources with discounted course rate
personal supporting trainer who will provide live video feedback
Tools expanding ruler, tape measure, long ruler, spirit level, short ruler, length of elastic, metal necklace and face shape cards Value $60
BONUS 12-month weekly, post-course education and support Value $520
BONUS 6-month Professional membership to Image Innovators with access to resources, products, consultant community and ongoing education. Value $300
Educational Units and lessons
Unit 1 - Introduction
Lesson 1 - What is image
Unit 2 - History
Lesson 2 - History of female fashion
Lesson 3 - The female figure through history
Unit 3 - The Female Form
Lesson 4 - Horizontal body types
Lesson 5 - Vertical body types
Lesson 6 - Other figure considerations
Lesson 7 - Face shape
Unit 4 - Style Evaluation
Lesson 8 - Measuring and assessing females
Lesson 9 - How to create a client's style program
Lesson 10 - How to Personalize a client's style program
Unit 5 - Line and Design
Lesson 11 - Vertical design elements
Lesson 12 - Horizontal design elements
Lesson 13 - Diagonal design elements
Lesson 14 - Circular design elements
Lesson 15 - Fabric and texture
Lesson 16 - Color in design
Lesson 17 - Prints and patterns
Lesson 18 - Principles of design
Unit 6 - Garment Insights
Lesson 19 - Classics and clusters
Lesson 20 - Jackets
Lesson 21 - Pants
Lesson 22 - Skirts
Lesson 23 - Dresses
Lesson 24 - Shirts, tops and blouses
Unit 7 - Female Accessories
Lesson 25 - Accessories introduction
Lesson 26 - Earrings and necklaces
Lesson 27 - Heels and hosiery
Lesson 28 - Bags and scarves
Lesson 29 - Hats
Lesson 30 - Eyewear
Unit 8 - Female Personal Style Expression
Lesson 31 - Classic
Lesson 32 - Creative
Lesson 33 - Dramatic
Lesson 34 - Elegant
Lesson 35 - Feminine
Lesson 36 - Natural
Lesson 37 - Sexy
Unit 9 - Consultation Process
Lesson 38 - One on one consultations
Lesson 39 - Group consultations
Unit 10 - The Male Form and Garment Insights
Lesson 40 - Body shapes and assessment
Lesson 41 - Suits
Lesson 42 - Jackets
Lesson 43 - Dress shirts
Lesson 44 - Dress shirt pattern and coordination
Lesson 45 - Trousers
Lesson 46 - Accessories
Lesson 47 - Coordination
Unit 11 - Male Personal Style Expression
Lesson 48 - Classic
Lesson 49 - Creative
Lesson 50 - Dramatic
Lesson 51 - Elegant
Lesson 52 - Natural
Lesson 53 - Rebellious
Lesson 54 - Romantic
Lesson 55 - Sexy
Unit 12 - Professional Image
Lesson 56 - Professional style
Lesson 57 - Professional grooming
Lesson 58 - Etiquette
Lesson 59 - Body language
Lesson 60 - Dress codes
Unit 13 - Client Services
Lesson 61 - Wardrobe audits and revamps
Lesson 62 - Personal shopping
Lesson 63 - Presentations and workshops
Practical Units
5 Live Style case studies
Your Instructor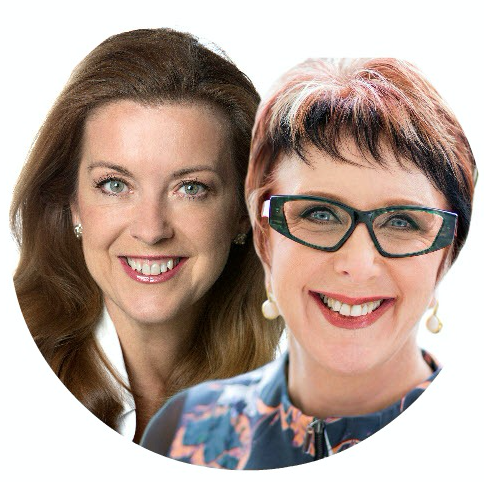 Ann Reinten AICI CIP is a certified image professional with AICI, the CEO of Image Innovators and the creator of the Mastering the Basics of Image Consultancy course and later renamed Advanced Certificate of Image Consultancy when the course went much further than just the basics.. With over 30 years experience in the image industry and 18 years as an image trainer, Ann these days coordinates all the training and facilitates the online training.
In 2010, Ann was awarded AICI's highest honour: the IMMIE award for product innovation and excellence.
Over her career as an image professional Ann has helped thousands of individuals to achieve their goals through mental, visual and behavioural changes. Ann has written several image books, was the image feature writer for Australian Stitches magazine for six years and has been interviewed on many TV shows and media publications.
"Ann is an energetic and entertaining image trainer – she brings 'real' stories and insights to every class"
Anna Kozlowski – Australia
"She (Ann) truly captivated and communicated in-depth material in a way that was easy to understand and implement, enabling each of us to feel that we now have the competitive edge in the industry"
Ben Angel – Australia
"I loved every minute of my time with Ann, she is truly passionate about her business, as well as a lot of fun … Thank you Ann for sharing your knowledge with me and making this business so easy for me to get started, you have certainly thought of every avenue to put us in the loop to make a successful business."
Diana Ailey – Australia
"At the risk of sounding overly sentimental – it is important to me that you know that you have made a really significant impression on me, and my aim, with your permission, is to try and emulate the gentle, authentic, generous and playful way that you approach your art"
Donna-Rae Patricios – South Africa
Course Curriculum
About Image Innovators
Available in days
days after you enroll
Style and Image Management
Available in days
days after you enroll
Special offers
Available in days
days after you enroll
Frequently Asked Questions
When does the course start and finish?
The course starts when you enroll and is yours for a year.
How long do I have access to the course?
After enrolling, you have unlimited access to this course for a full year. Students who continue with Image Innovators as professional consultants will have ongoing access.
What if I am unhappy with the course?
We would never want you to be unhappy! If you are unsatisfied with your purchase, contact us in the first 30 days and we will give you a full refund.
What is a CEU?
CEU's are Continuing Education Units which are approved for this course by the Association of Image Consultants International. Our courses are approved for CEU's but that does not automatically gain you accreditation or certification with AICI.
What do I do to gain the CEU's
You must commence and finish the course within 6 months.